News
DGZfP visits digital forge of VINCI Energies Germany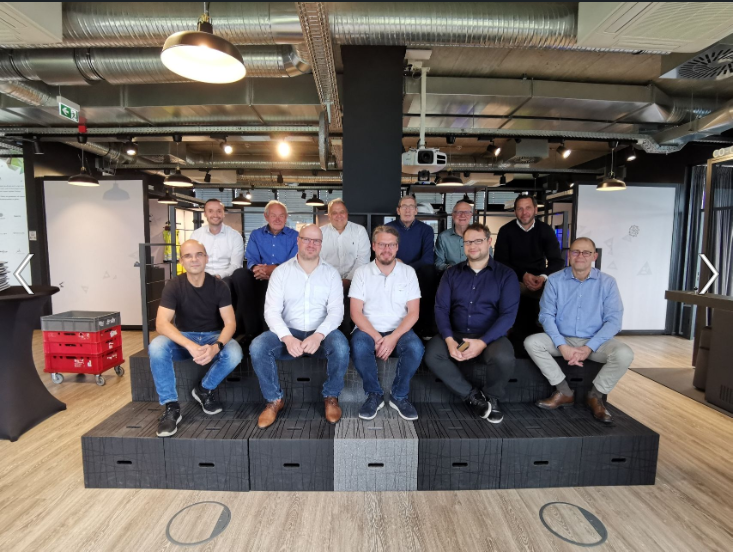 A warm welcome from the German Society for Non-Destructive Testing (DGZfP) to our digital forge VINCI Energies Germany in Frankfurt. It was an honor to discuss the requirements of automated ultrasonic testing with these highly experienced experts.
The Digital Forge – VINCI Energies' Digital Lab in Germany.
Growing energy consumption, optimization of industrial processes, Industry 4.0, digitalization – the world is changing. With the setup of our company network, we have all the prerequisites to successfully position topics such as Internet of Things (IoT), Smart Industry, Smart Energy, Smart City and Smart Building in the market and to support our customers in the digital transformation and energy transition in a value-creating way. The Digitalschmiede is a 300m² space on the first floor of Frankfurt's Colmarer Straße 11, which includes a workspace, a showroom and an event area.
In the workspace, small teams have the opportunity to work on innovative digitization projects and business models – especially together with customers and partners. In order to quickly develop prototypes, the teams have access to new technologies such as IoT sensors or augmented reality headsets. The showroom area is used to exhibit and present innovative solutions from our brands. The Digital Forge itself is equipped with smart building and state-of-the-art communication and collaboration technologies. The event area will host workshops, internal and public events, workshops, hackathons and trainings.