Reliable ultrasonic inspection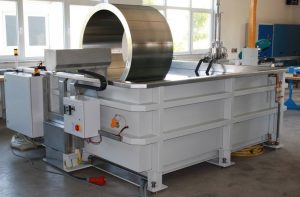 Inspection task
Inspection of rings in immersion technology
Adaptable ring support enables the inspection of different ring parameters
Anti-drift unit prevents the ring from drifting away during inspection
Features
Reduced space requirement due to vertical ring orientation
Ultrasonic and eddy current inspection
Inspection of rings from the inner and outer shell surface
Reduced set-up times, as ring is only partially immersed in the coupling medium
Technical data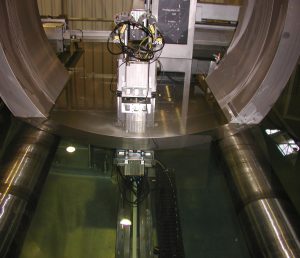 Adjustable roller blocks for inspection of different ring diameters
Number of probes according to requirements
Max. Diameter: 2500 mm
Max. Thickness: 1500 m
Max. Weight: 5 t
We are your NDT specialist.
Steel | Railway | Aerospace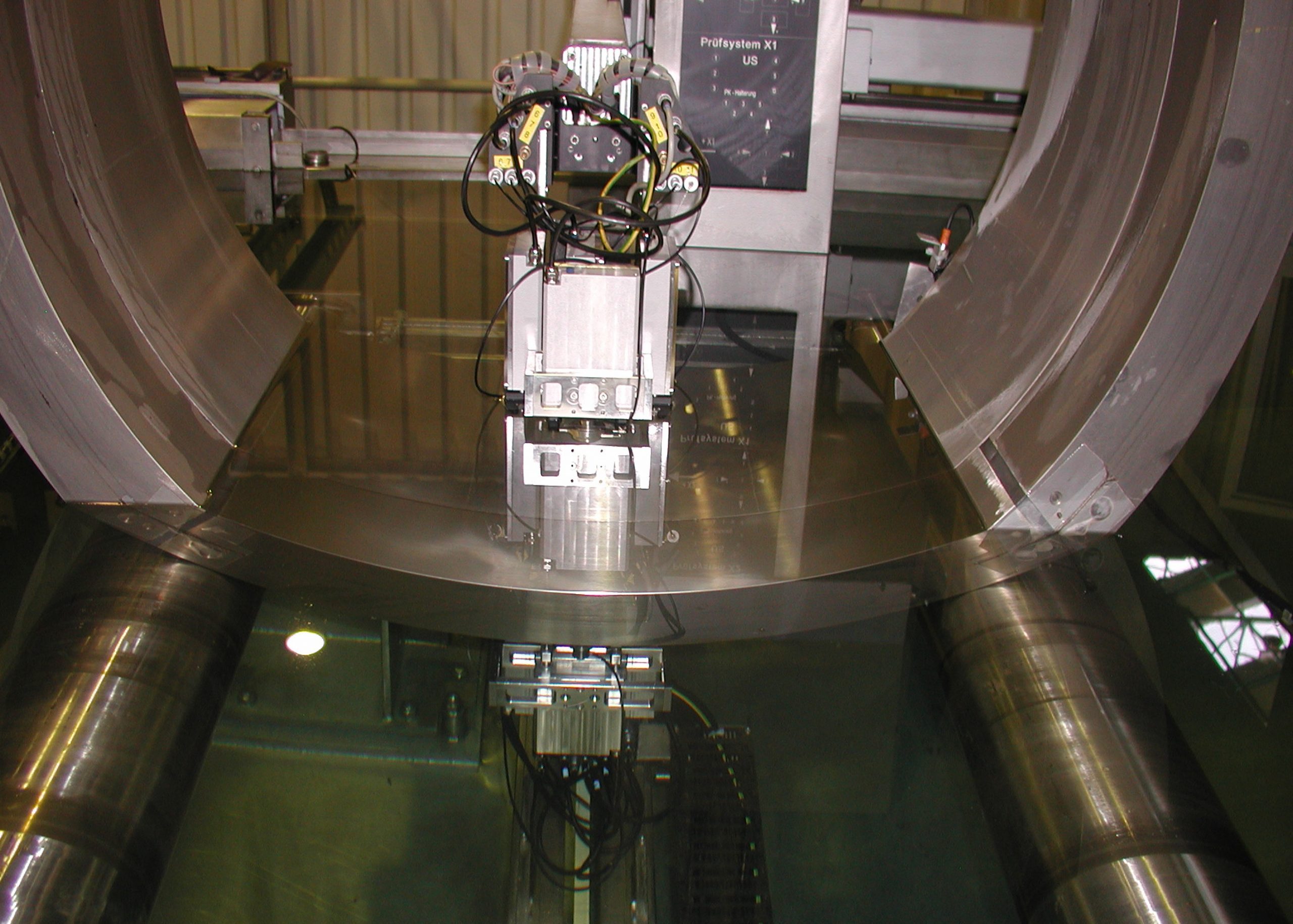 Application
Ultrasonic inspection in immersion technique of rings (retaining rings for generators)
In some cases, an inspection with ultrasound as well as with eddy current is required. This was realized with the GERRIE. The rings are inspected in immersion technique or puddle technique. Adjustable roller blocks allow the testing of different ring diameters in vertical orientation.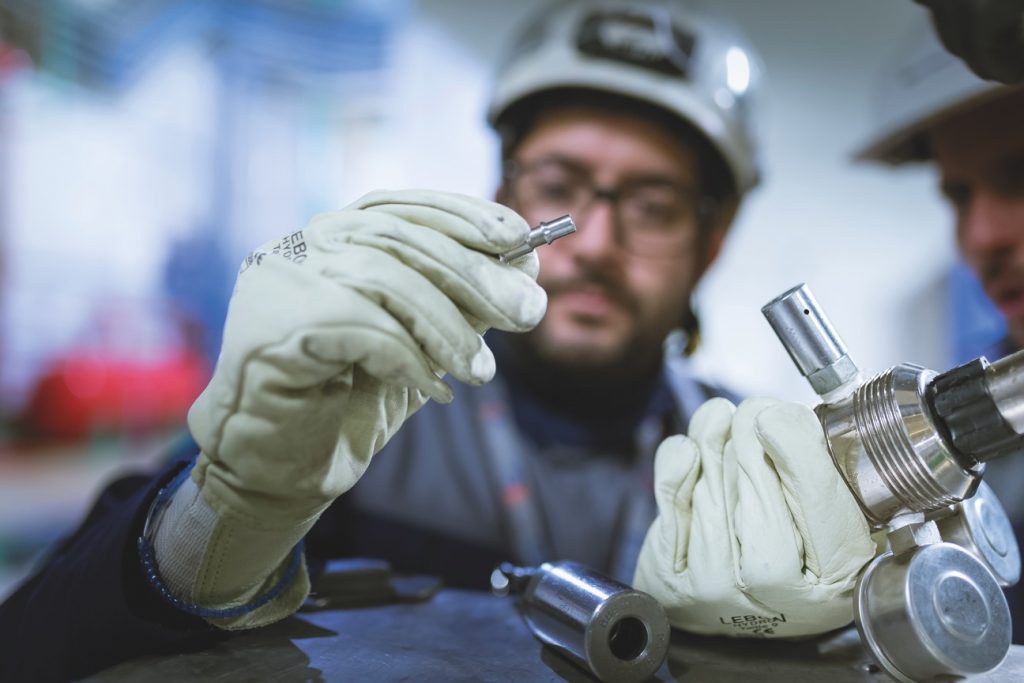 Our Services
NDT Inspection Service | Equipment rental | Feasibility Studies
Learn more
Any questions?
Actemium Cegelec GmbH

Actemium NDS
Gutenstetter Str. 14a
90449 Nuremberg
Germany
Tel.: +49 911 9943-0
E-Mail: info.nds@actemium.de