In order to meet the special requirements of the metallurgical industry, our NDT specialists develop custom-fit solutions for a wide range of quality demands for rail, aerospace, wind power and marine applications.
Typical types of defects
Cracks
Material inclusions and flaws
Defects
Materials
Different manufacturing processes require different NDT techniques and procedures (forged, rolled, pre-machined or final machined)
Different geometries: Sheets, bars, rings or complex geometries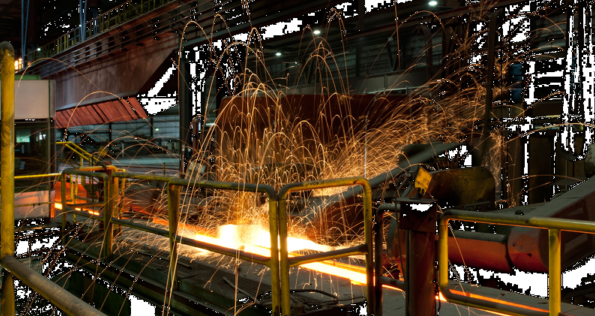 Each manufacturing process and product requires a different focus of the non-destructive testing methods. Among other things, the manufacturing process and current manufacturing step play have an impact on teh optimal design of the testing technology. Whether forged, rolled, pre-machined or finished, we will find the right solution for your product. Our product portfolio offers standardized solutions for plates, rings, discs, shafts or complex geometries, which can be adapted according to customer-specific requirements. The final products, are used in the aerospace, railroad, energy or marine industries, among others.
We are your NDT specialist.
Steel | Railway | Aerospace
Any questions?
Actemium Cegelec Mitte GmbH

Actemium NDS
Gutenstetter Str. 14a
90449 Nuremberg
Germany
Phone: +49 911 9943-0
E-Mail: info.nds@actemium.de